Throw A Downton Abbey Themed Party
This year for the Oscar's we threw a Downton Abbey Costume Party in celebration of the Oscars. I started my research for is themed event on that great source of party knowledge, Pinterest and then just winged it, as we Smiths are so often prone to do.
We asked each family member to create one aspect of the meal using recipes or decorated cookies that fit both the period and the tv show. I created handmade garlands, invitations, and a painted backdrop of the mansion for our photo booth. Everyone picked a character from the show and dressed up as them. It was very involved.
Finding a Costume
I grabbed 5 baby-free minutes (thank you, Justin!) and headed down to the Buffalo Excange in Lower Greenville. It's this quirky, half gently used haute-fashion, half vintage clothing shop filled with the zaniest dresses, shoes, hats, gloves, and accessories imaginable. Justin hates it, to say the least.
Our Menu:
There's an official Downton Abbey cookbook that we looked at when forming our menu, as well as just researching the era and its recipes. Here're the highlights: Cream cheese cucumber and dill toast Shortbread cookies Small cheese puffs Mini shepard's pies Fruit Mint / orange water Mini Quiches Deviled eggs Coffee with sugar cubes (ONLY sold at A'lbertsons around here, these days)
Our 3 Biggest Hits
1) Maddie McGuire's cookies (she's in school to be a pastry chef and her cookies were decorated as dresses and tea cups from the period. Plus they were delicious!!)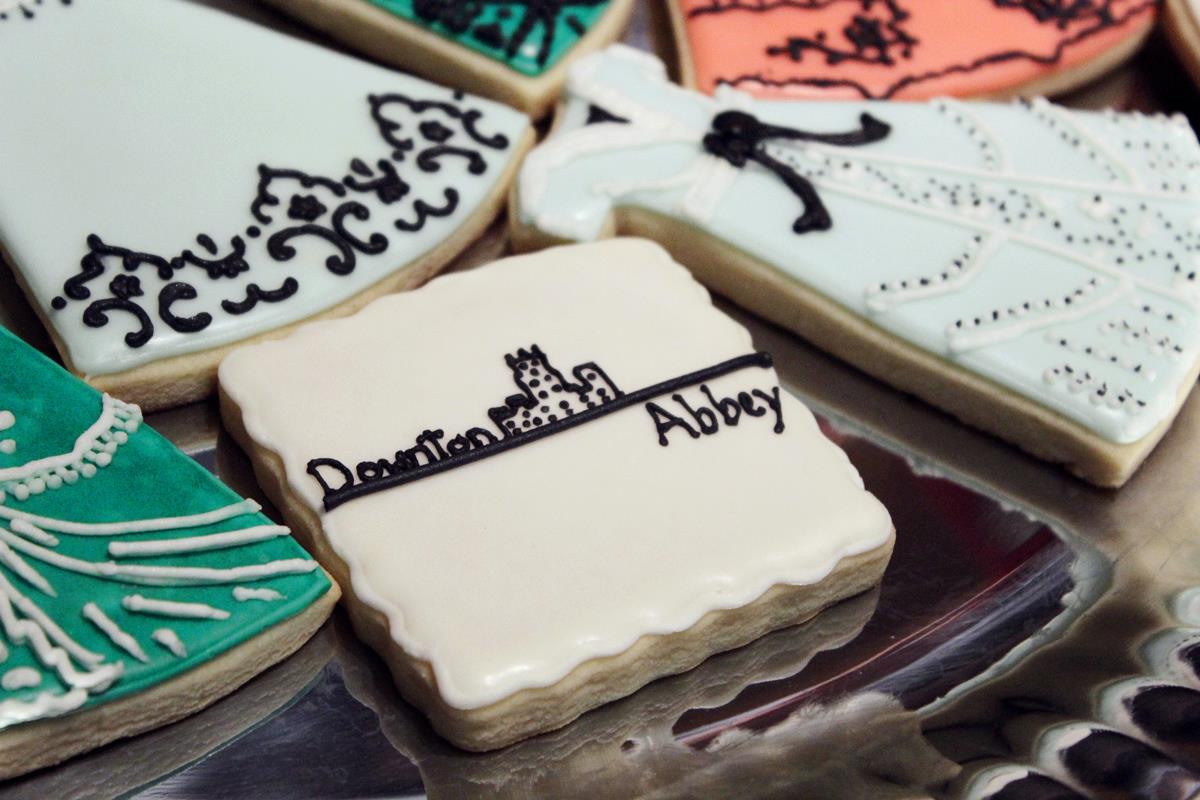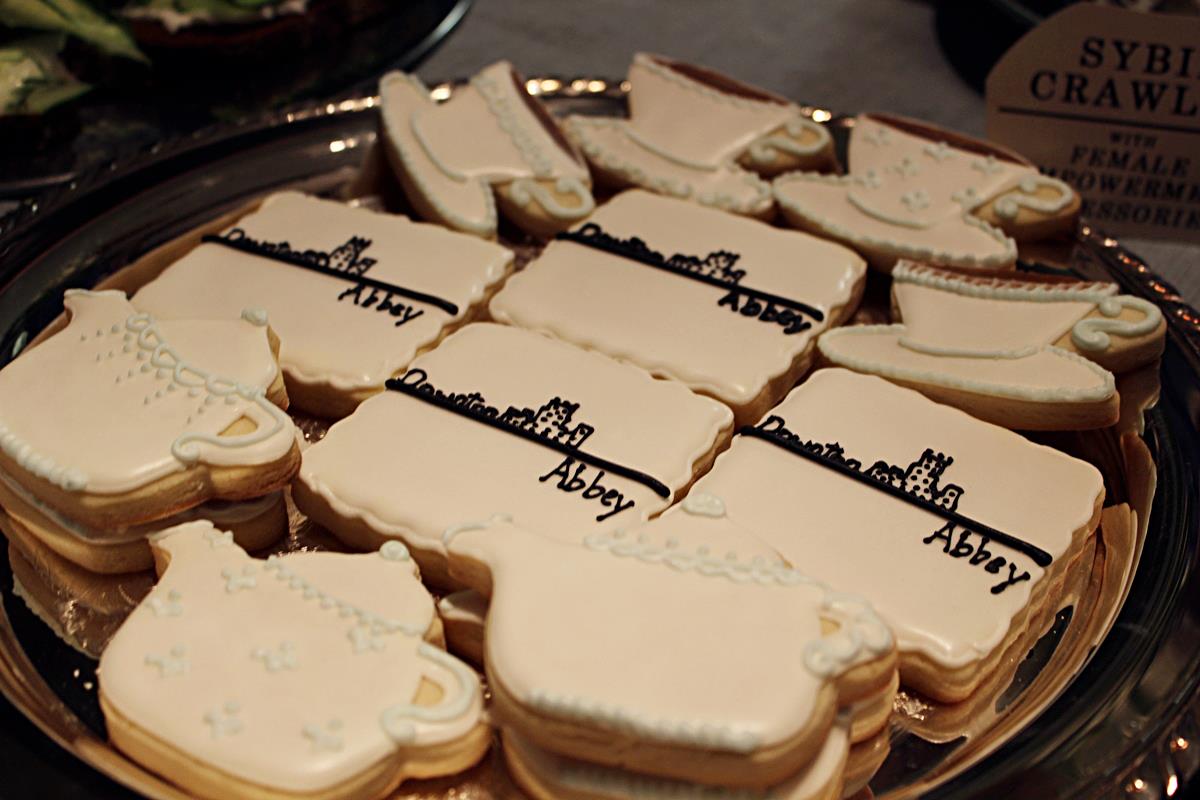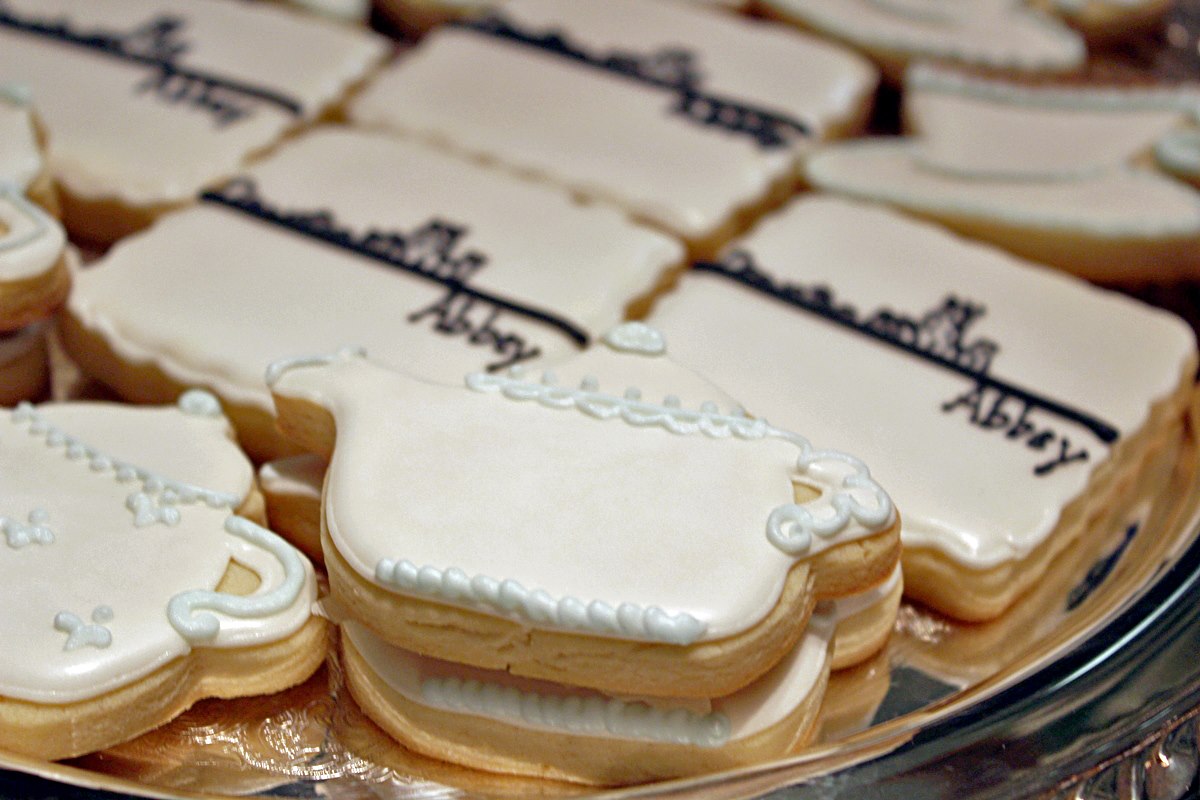 2) the costume contest (everyone had so much fun dressing up in whacky repurposed clothes and trying to finagle their costumes to fit the show
3) the Downton cup which was awarded to the person with the best costume! It was decorated and filled with chocolate gold coins.
Awarded to Maddie McGuire ffor Best Costume
A few Words of Advice to other Downton Abbey Party Throwers:
Start with Pinterest! Search for other period parties in the same era for inspiration. I found that there was hardly any info of other Downton parties, but I found lots of ideas for 1920s era events. You can see my Downton Abbey Party board here.
And Be flexible-- if you want to make it rigidly perfect you'll probably either spend way too much or will be disappointed. As with all costume parties, (our included) someone will inevitably show up out of costume, so being a little flexible and relaxed goes a long way. Case in Point:
More Resources